Do caterpillars or butterflies or moths have ears?
(Kristi Crawford's Second Grade Class asks, "Do caterpillars have ears? If so, where? Can we see them?")
No, caterpillars do not have ears. In fact only some moths have "ears." These "ears" are membranes on the insect's thorax, and they are not easily seen. Many adult moths and butterflies have motion stability sensors in their antennae.
The greater wax moth (Galleria mellonella) below uses its very sensitive tympanal membranes to hear the bats that would like to eat it.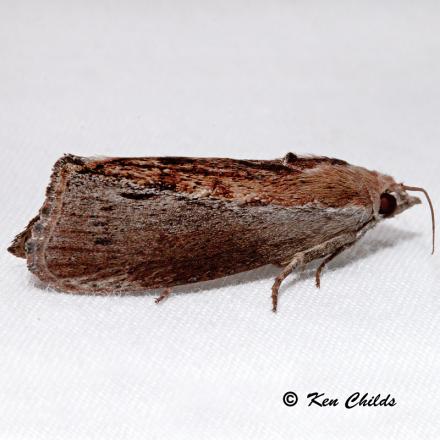 In a 2013 study, scientists measured its impressive hearing ability.